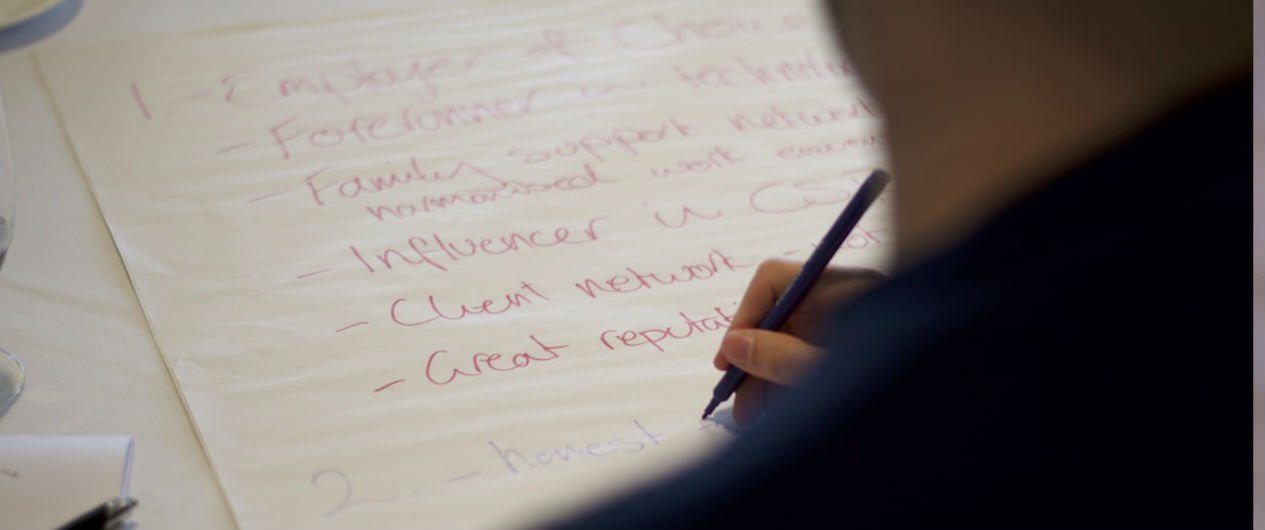 knp Solutions has a strong tradition of recruiting talented people and then challenging them to be their best. Over a number of years we have developed a number of practices to ensure we uphold and nurture these values and traditions.

Monthly Staff Meeting
On the first Wednesday every month we conduct a meeting where staff members chair and minute the meeting. The meeting is fully catered for and provides an opportunity to get together and share information. Staff members drive the agenda and it is a great opportunity for new staff members to introduce themselves.

Charities
knp Solutions supports a number of charities. If staff members would like one of their charities to be supported, we encourage further discussions with the Directors.

Volunteer days
We actively support and encourage staff members to be involved in our Volunteer Days. All staff members are encouraged to take the equivalent of 2 days per year to contribute their time to a nominated charity.

Our Directors give their time and advice by serving on a number of Not For Profit Boards.

Diversity
knp Solutions is proud of its diverse workforce and is a supporter of diversity. We provide 22 annual leave days per year in recognition of significant religious and cultural days.
Friday afternoon off
Given our working hours are from 8:30 AM until 5:30 PM with half an hour for lunch from Monday to Thursday, our office works from 8:30 AM until 12:30 PM on Fridays, thus giving all staff time off during the week to pursue their individual activities.

Recognition
At the monthly staff meeting, staff members are nominated, recognised and rewarded for their outstanding contribution to the firm, their team, other teams and their colleagues.

Length of Service
knp Solutions recognises the contribution and service of its staff members. At the monthly staff meeting, this service is publicly recognised with a token of our appreciation.

Our functions
End of financial year is celebrated with a dinner or lunch for all staff members. During this function, eligible staff members with service of 3 years and over are entered into a raffle with a significant main prize. We also conduct the "Amelia Award" in celebration of the life of a staff member who tragically passed away at a young age. The Award is given to the staff member who has contributed most to the well-being of the firm during the year as nominated by staff and judged by a staff committee.

We also celebrate the holiday season with an end of year function for all staff members.

Team lunches and monthly barbecues are also arranged from time to time.
Your birthday is celebrated with your dietary choice of food.

Employee Referral Scheme
When we recruit new staff members, you have the opportunity to refer your friends or associates for the vacant position and they will be asked to submit their resume. If a referred full time candidate is successful in securing the advertised position, the referring employee will be eligible to receive a significant bonus subject to Director approval.

Training & Development
knp Solutions actively supports training and development at all levels of the firm including technical and leadership development. Monthly, we provide a training session which focuses on current developments and changes to legislation and practices, together with personal development training.

On-the-job training is a critical component of our development policy and external training is actively encouraged.

Professional Recognition
When you attain your CPA/CA, we recognise this outstanding achievement with a graduation gift of an engraved pen. We also fund course fees as long as certain conditions are met.

Income Protection
When you join knp Solutions you are immediately covered by our Staff Income Protection Cover. Further information is provided upon commencement with the firm.

Financial Planning
Financial planning is provided to staff members through the expertise and experience of knp Financial Services. The first consultation is free and if staff members proceed there is a 50% discount on fees both upfront and ongoing.

Occupational Health & Safety
knp Solutions will strive to ensure its "duty of care" responsibilities through sound office housekeeping practices, effective ergonomics and the encouragement of well-being.

Influenza Vaccinations
Every year, the firm arranges for all staff members to have free influenza vaccinations at no cost. This is not a compulsory service.

Competency Model
knp Solutions has implemented a competency model which covers all jobs from Directors through to staff members. The competency model is a list of those behavioural factors and characteristics which contribute to the success of each job level. The model defines successful behaviours and provides staff members with a development and career roadmap. Competencies are included as part of the Performance Review.

Personal Support
From time to time, we all experience personal problems and challenges. Our Human Resources Consultant is also a Registered Psychologist and can provide you with confidential, short term assistance and guidance.

A Final Note
Our "Traditions and Practices" highlights just a small portion of the activities knp Solutions undertakes to ensure that our staff members feel part of the knp team. When you join the firm, we provide you with more detailed information.
Our Traditions & Practices